Automotive fitment for websites and marketplaces
Compatibility fitment for vehicles and motorcycles coupled with the fastest and easiest solution for tagging products to their compatible models.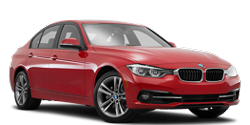 Tag your products to all compatible vehicles to make it easier for customers to find the right part using a part finder on your website and more.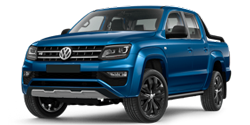 Assign all compatible vehicles to your products and dramatically increase eBay search impressions and sales, and reduce returns.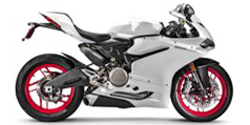 Implement motorcycle parts and accessories fitment to power a parts finder on your website and boost your sales on eBay.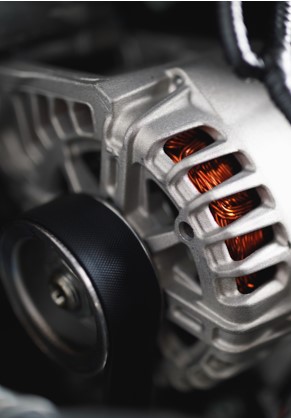 Keep your customers on the road longer
Whether needing to replace a failed part, wanting to boost our car's performance, or adding styling flair or functionality through accessories, finding the exact product that will fit a specific vehicle can be challenging.
Automotive parts and accessories are in hot demand with $5 billion sales annually in Australia.  On eBay alone, over $1.2 million of car parts and accessories are sold every day!
Where once a parts interpreter could assist motorists over the counter or by phone, the increasing popularity of ecommerce means customers expect to be able to find the right part or accessory online. The deployment of a part finder on an automotive product retailer's website is vital to instil high confidence in the minds of online customers, and to mitigate returns due to the wrong part being ordered.
Many online automotive product retailers and marketplace sellers struggle with the onerous processes required to implement fitment across their product range.
After implementing vehicle and motorcycle compatibility for online retailers and marketplace sellers for the past 6 years, we realised there had to be a better way.
So we created the fastest and easiest way to tag your products with compatible vehicles or motorbikes using the most consumer-friendly definitions available.
$5 billion annual sales of car parts in Australia
$1.2+ million car parts sold every day on eBay alone
Ovi Puscas
August 31, 2021.
Our ecommerce business has many departments and channels - when we spoke to ZELLIS a while ago about increasing sales from our marketplace channels, we found their perspective and experience really useful. When we needed help optimising our product data for all the various channels and marketplaces we're selling through, Shiera from the ZELLIS Merchant Services team got stuck into the work and has been so good to work with. She's really thorough and a delight to work with. I'd recommend ZELLIS to any ecommerce businesses wanting to streamline their marketplace operations and improve the quality of the data and customer experience. Thank you to the whole team for your ongoing work and support!
Sales | Sydney Solvents
August 16, 2021.
We first started working with Tim shortly after he started ZELLIS in 2016 and with his assistance, we've been able to evolve into a substantial ecommerce and multichannel business. ZELLIS helped us better define our branding and built us a beautiful webstore that has served us well. They also integrated our back-end systems with several marketplaces and provided training so we felt confident managing everything centrally on the Maropost Commerce Cloud platform. Recently we moved to ZELLIS Connect to get a higher level of support and other benefits, and the ZELLIS team have been super responsive, solving challenge after challenge, and providing training all the way. We love working with ZELLIS and would recommend them to anybody wanting to power up their multichannel business (except our competitors of course)!
The grom show
August 15, 2021.
We've been trying to launch a new website for our motorbike parts and accessories business for a while now, and after what seemed like a good start, we hit some issues and found our original designer no longer available. We were referred to ZELLIS by Maropost as one of their leading partners, and were a bit nervous how it would go. Tim quickly identified several issues with our product and fitment data that were preventing some functions on our staging website working properly, and soon had it all straightened out and in place. Then we reviewed the original design and identified a bunch of ways to improve the customer experience, which we know will give our customers a lot more confidence to buy, especially knowing they are buying the right part. We're now working with Josh from the ZELLIS Merchant Services team who has been gradually identifying and transferring missing products to the new platform, optimising and structuring them to be consistent with the rest of our data. We're looking forward to the grand reveal of our new MotoXparts website soon, and are confident that it will be an important step in growing our business. Thanks ZELLIS!
Sales DanceStore
August 13, 2021.
We've been working with ZELLIS for a few years and have thrown plenty of challenges at them to help improve the customer experience for our business. They integrated our 2 websites so we have automated product information and image updates plus near real-time stock synchronisation 24/7. They also helped us harmonise our colours and sizes from 10+ different suppliers making it so much easier for our customers to find what they want quickly and with confidence. ZELLIS have been great to work with – handling all the technical stuff and allowing us to get on with looking after our own customers.
Island Marine
August 13, 2021.
The Team at Zellis have all the answers for any ecommerce business. They have been handling my solutions for several years now with amazing outcomes.
Garry Baikovas
August 13, 2021.
My online presence needed to go to the next step. I went to several seminars over a few years trying to figure out what i needed to do. Tim Davies name from ZELLIS kept popping up wherever I went. Tim spoke at several seminars and he was a wealth of information. So I got in touch with Tim and it was the right move. Tim helped me set-up my new ecommerce store and Neto control panel. Now my whole system has been automated. Processing times have been cut down to 50% of the time it used to take to fill and send orders. My sales have gone up 500%. My customers are kept to date at every step of the way until they receive their orders and all of my inventory is well organised. Whenever I have a hurdle to get over Zellis always has an answer for me. I can honestly say I would not have been able to do this without Tim from Zellis help.
Amanda Richmond
July 29, 2021.
With little to no confidence or knowledge when it comes to creating a website or navigating a new website, I am so grateful for Zellis being a partner of Neto/Maropost and being directed to contact Tim for support. All faith was restored when I first spoke with Tim. I was in tears, frustrated and out of my comfort zone ( I'm a designer, artsy person, not a computer guru!) switching from my previous website platform to Neto was much needed and a long time in the making, and Tim helped encourage me and taught me so much in so little time - and yet he never rushes in explaining and re explains when I don't first understand! Speaking with Tim gave me confidence to work with him and his team, I was very worried of being overlooked as being 'too small' or taken advantage of and not having the changes and fixes to the website I needed. Or be charged fees I couldn't afford or would pay and then be left high and dry. With Tim, all faith was restored that someone could understand what is needed for my website, we could get this website functioning and I would build my abilities and confidence with using the Neto website in time. I'm so excited to see my business grow and have the confidence in my website function above what I ever thought I'd have.
Drew Clifford
February 9, 2021.
We have been working with Tim from Zellis and his team for a few years now, His honest up front approach is what genuinely made us happy in working with him, Tim's knowledge on everything ecommerce is what makes working with him great as he has the answer you need for pretty much everything! We are working with Alphie from Zellis' merchant services and he has been a great asset to our business, he enables us to focus on our job here while he works in the background getting things done! Zellis has been a great business to work with and I can see us working with them for quite some time!
Culturesse Australia
February 8, 2021.
Zellis took the time to really understand our business vision and objectives and delivered a fantastic website for us to grow with. The Zellis Team are easy to work with and explained complex things in simple terms, so that we understand our options. They understand how important customer experience is. Since launching, they have worked with us to further improve the site with a number of customised tweaks and changes. Definitely recommend work with Zellis!
Khash Rahim
April 16, 2020.
Tim & the team helped us migrate ecommerce platforms to Neto. Tim's knowledge is right up there (especually with regards to eBay and eBay integration). I found that our brief's where well understood and quickly implemented. We're now using Zellis for post Implementation enhancements