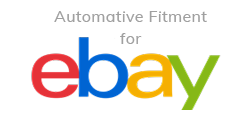 $299
per month
+
$500
Once-off setup fee for
Account setup
Integration configuration
eBay vehicle list import
Tag multiple products at once
Edit or delete fitment
Replicate tagging
User training session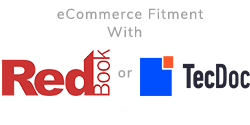 Includes

fitment
$899
per month
+ 1% of monthly turnover on tagged products
+
$1500
Once-off setup fee for
Account setup
Integration configuration
Passenger cars or motorcycles
Model list selection
Data usage licence
Multi-user access
Part finder configurator
Tag multiple products at once
Edit or delete fitment
Replicate tagging
Sales reporting
Works on any platform
User training session
Prices displayed are in AUD and exclude GST.  Once-off setup fees include API integration and user training, and excludes front-end webstore coding to deploy specific fitment features and functions such as a part finder, fitment badges, virtual private garage and more.  Please contact us for a quote or estimate of front-end design and coding requirements to deploy the ZELLIS Auto guardrailing experience on your webstore. 
Commercial terms:
Charges are invoiced in advance for a full calendar month at a time. If you commence partway through a month, your first invoice will only be pro-rata for the remainder of that month.  A direct debit authority is required to commence using ZELLIS Auto.  Subscriptions are paid via direct debit until you request to close your account.
Our services come with guarantees that cannot be excluded under the Australian Consumer Law. For major failures with the service, you are entitled:
to cancel your service contract with us; and
to a refund for the unused portion, or to compensation for its reduced value
You are also entitled to be compensated for any other reasonably foreseeable loss or damage.
If the failure does not amount to a major failure, you are entitled to have problems with the service rectified in a reasonable time and, if this is not done, to cancel your contract and obtain a refund for the unused portion of the contract.